This weekend, my daughter played with one of her classmates and liked the tie-dye shirt he was wearing. She asked if she could buy one and I explained that it's even better to make your own, so guess what we ended up doing on Sunday morning?
The stores here don't carry Rit Dye, which was the one brand I remember using as a teenager. But we did find a Tulip Tie Dye kit – one in the entire store! – and bought that, along with a pack of 5 boys white t-shirts. Rowan chose the patterns, so I did the rolling, bunching, and rubber banding, and she applied the dye. Here are the results: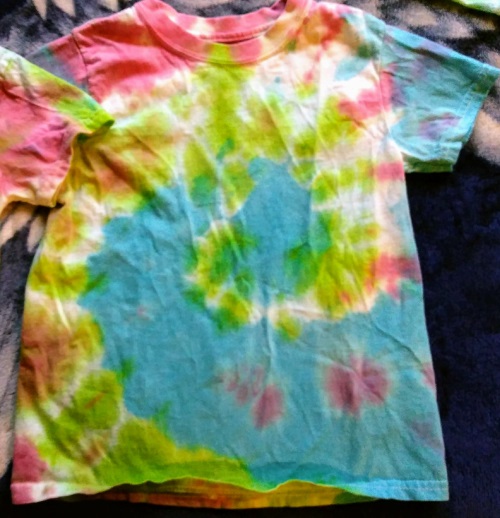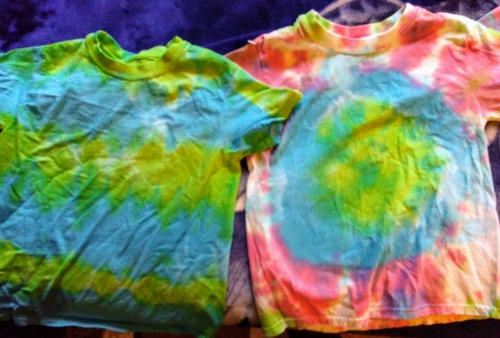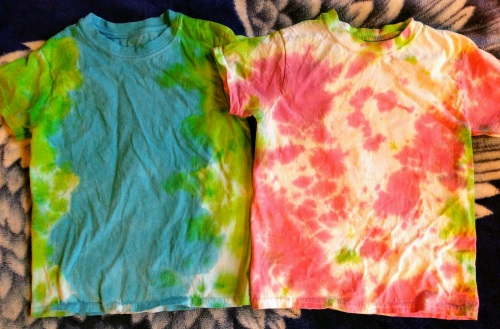 Her favorite color is blue, so she went pretty crazy with it. In fact, we ran out of that color before we ran out of the green and pink. She had a lot of fun doing this, so I'm sure this is a project we'll repeat in the future, once she outgrows these shirts.