When we moved here in 2013, we embarked on a quest to turn The House Where Disco Went to Die into a place where we actually want to live… at least, for now! Here are some of the changes our home has gone through as we've renovated:
The Workshop
First, we needed a place to store tools, and a little extra storage would be nice, too, since our house has neither attic nor basement. Enter the workshop! We built it slowly, over the course of a couple of years. In fact, it's probably better built than our house. In addition to plenty of space for tools and shop work, it also has an attic for storing things like holiday decorations and camping gear.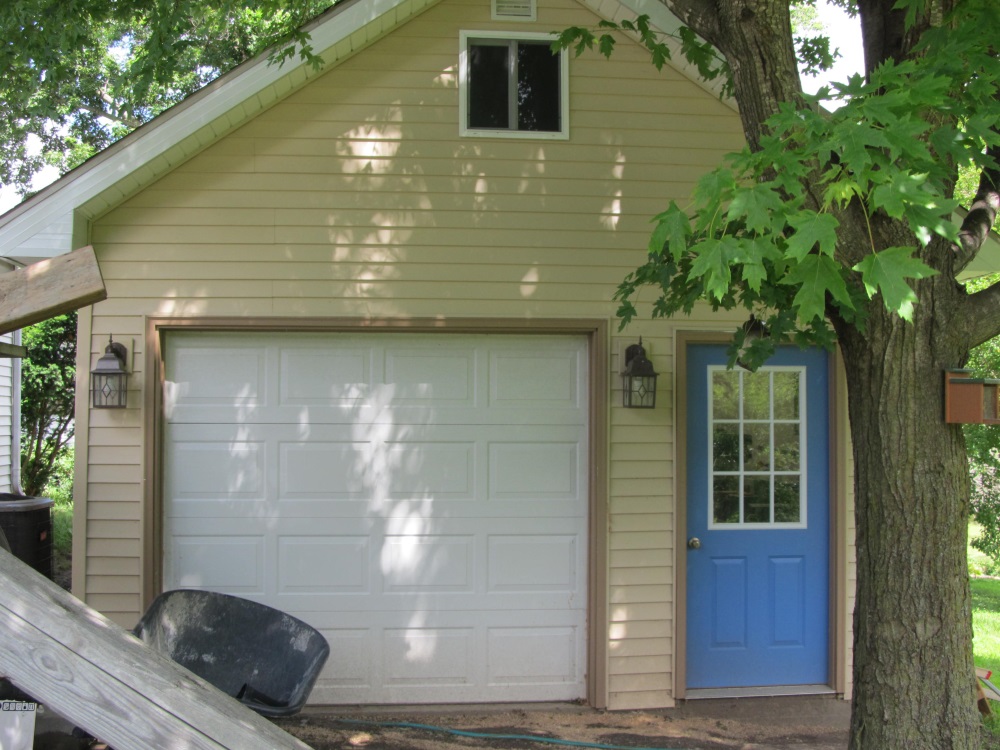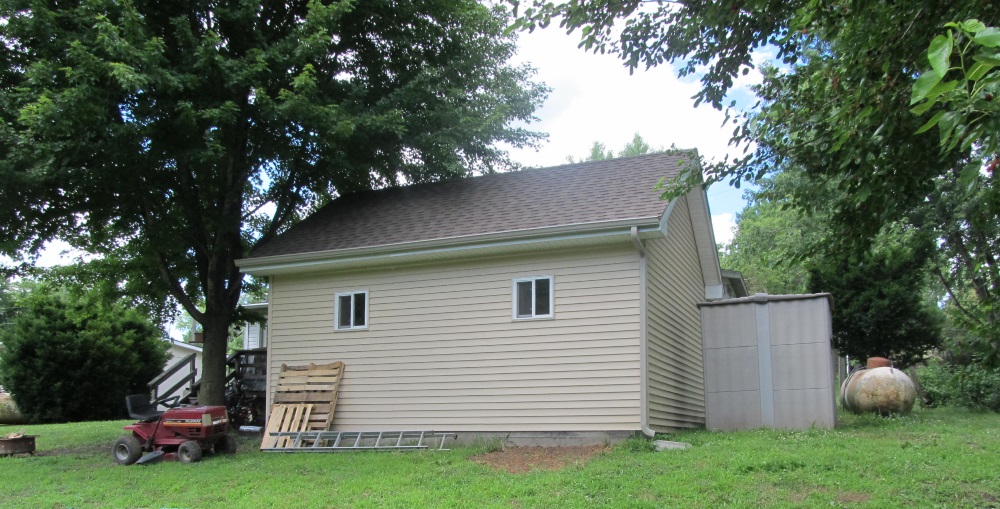 The Living Room
Renovating our living room started with removing a drafty bay window and replacing it with a fireplace, and we went from there. Once again, we did everything ourselves, first gutting the room down to the studs. The list of things we did is pretty lengthy, but includes adding a fireplace, new wiring, new insulation, new lighting, more outlets, a new dual dimmer switch system, drywall (instead of the flimsy paneling we had), hardwood floors, custom built-in bookshelves and cabinets, and base and crown molding.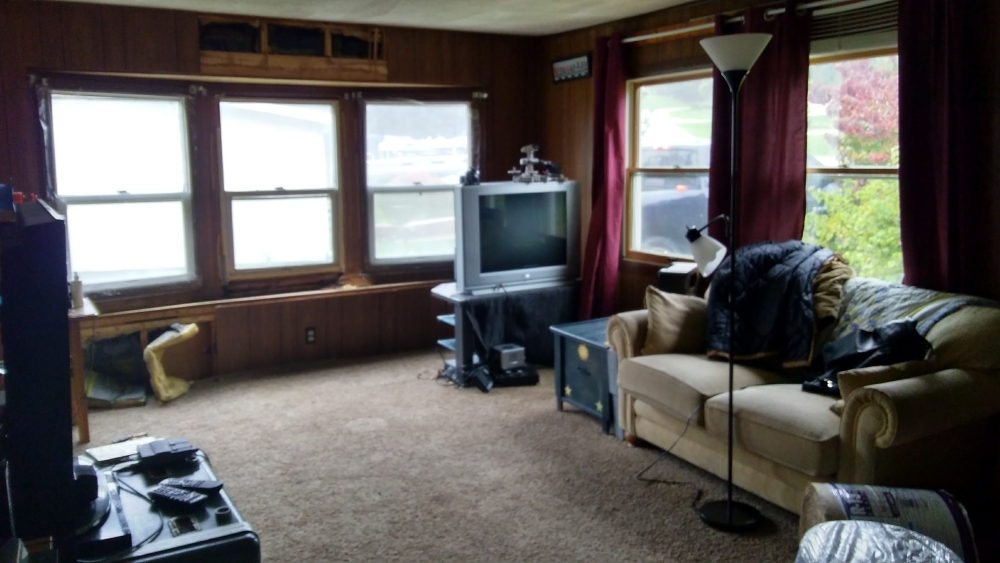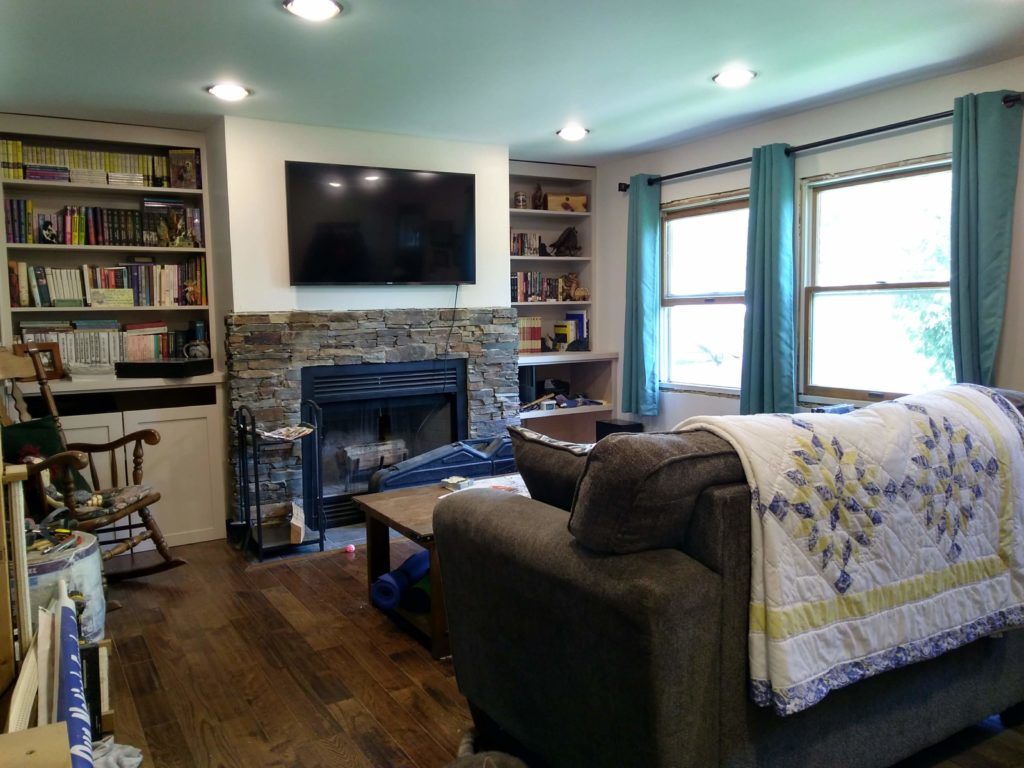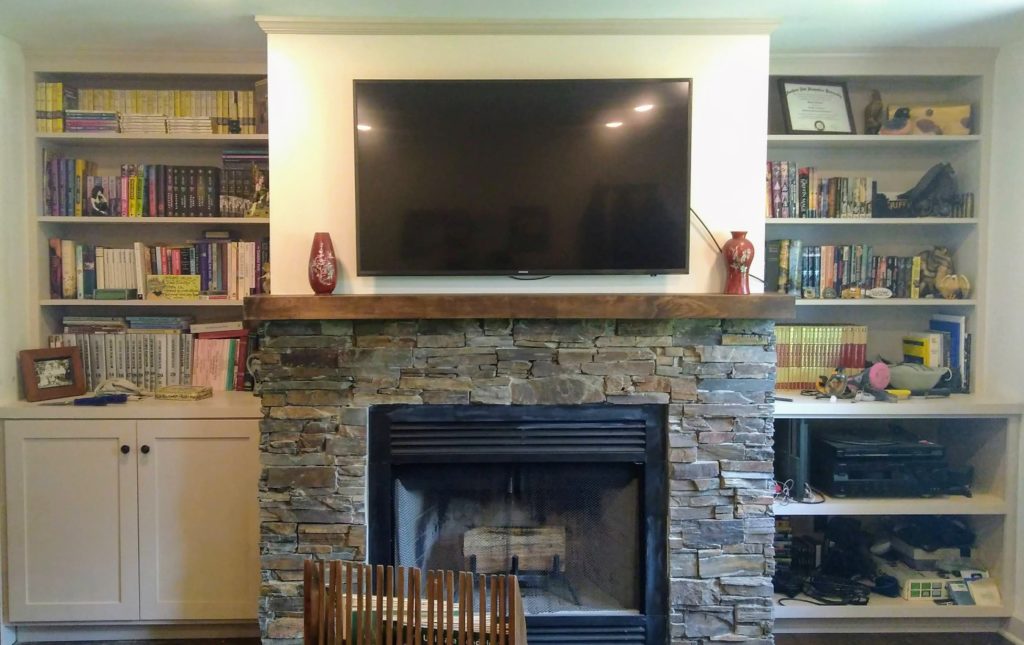 The Bedrooms
We are completing the renovation of 2 of the 3 bedrooms. We gutted both front bedrooms. They both now have new wiring, new insulation, new subfloor, new flooring, new ceilings, new drywall, and new doors. It was so nice to transform these dark, small-feeling spaces into lighter, more open-feeling rooms.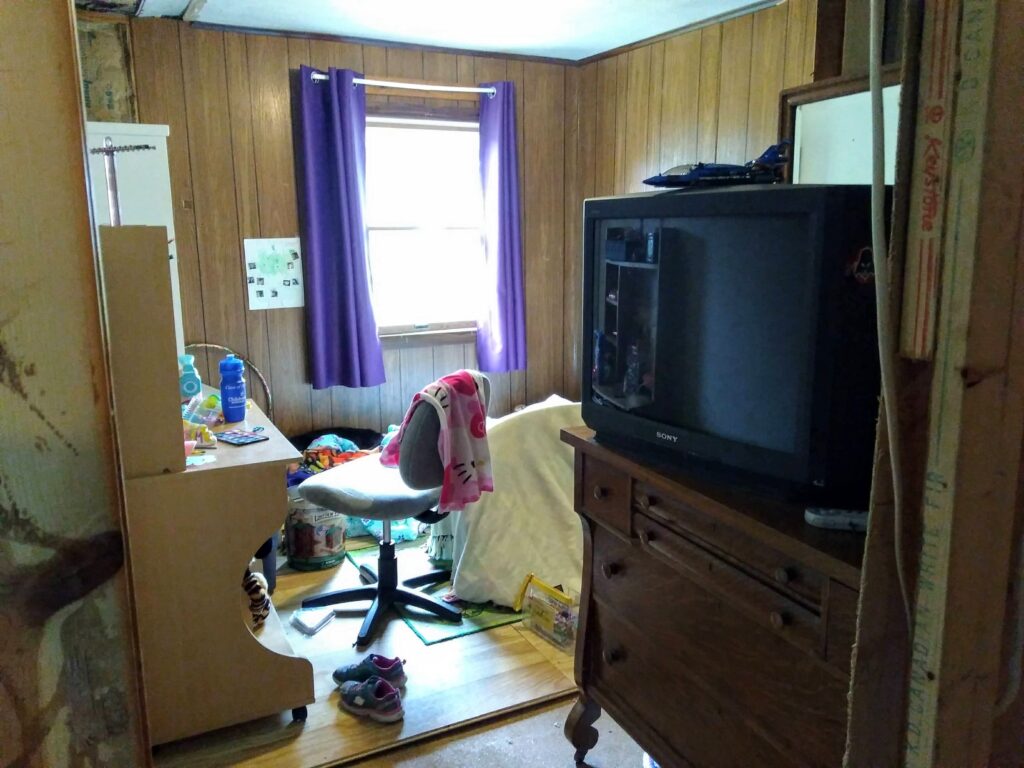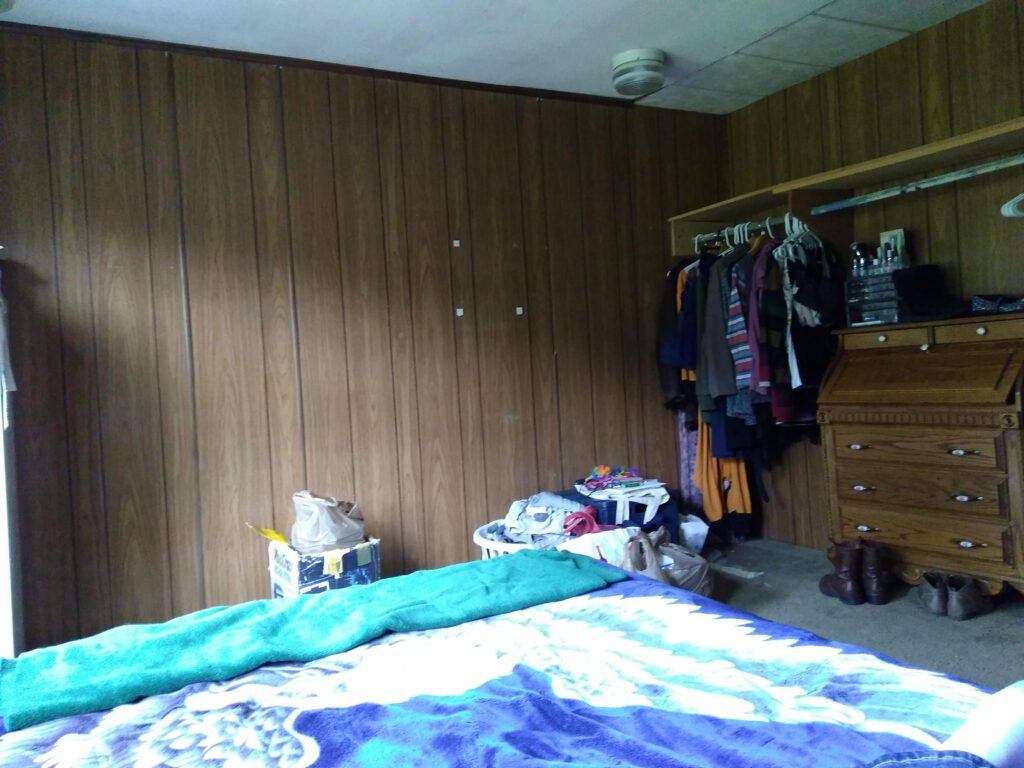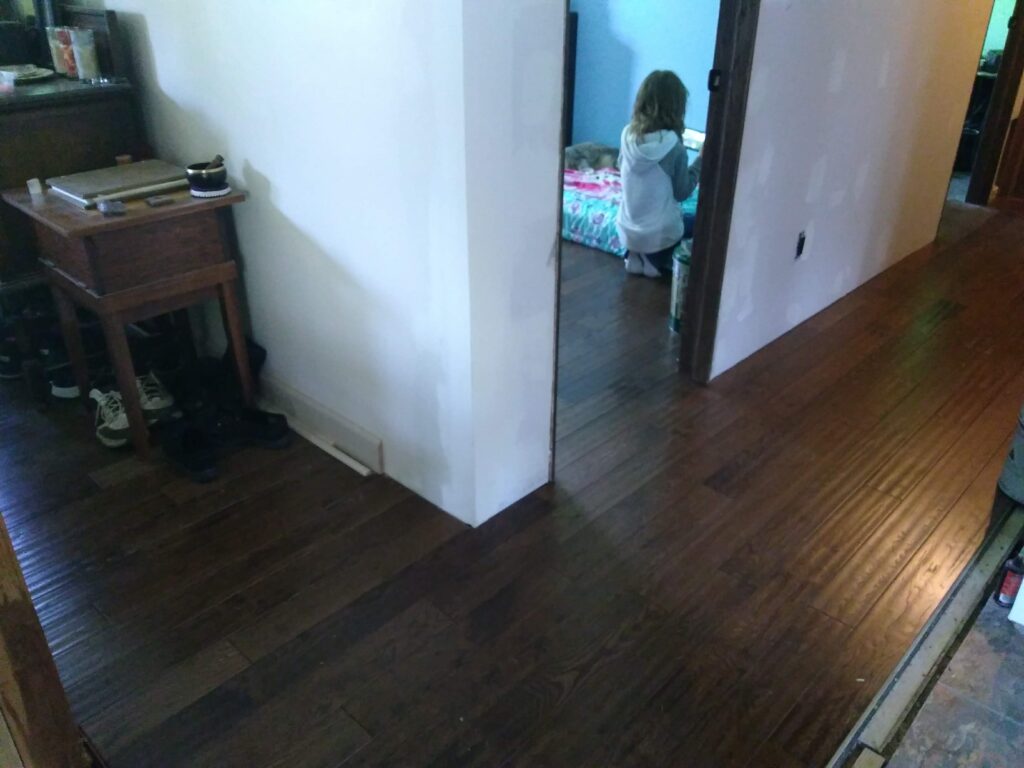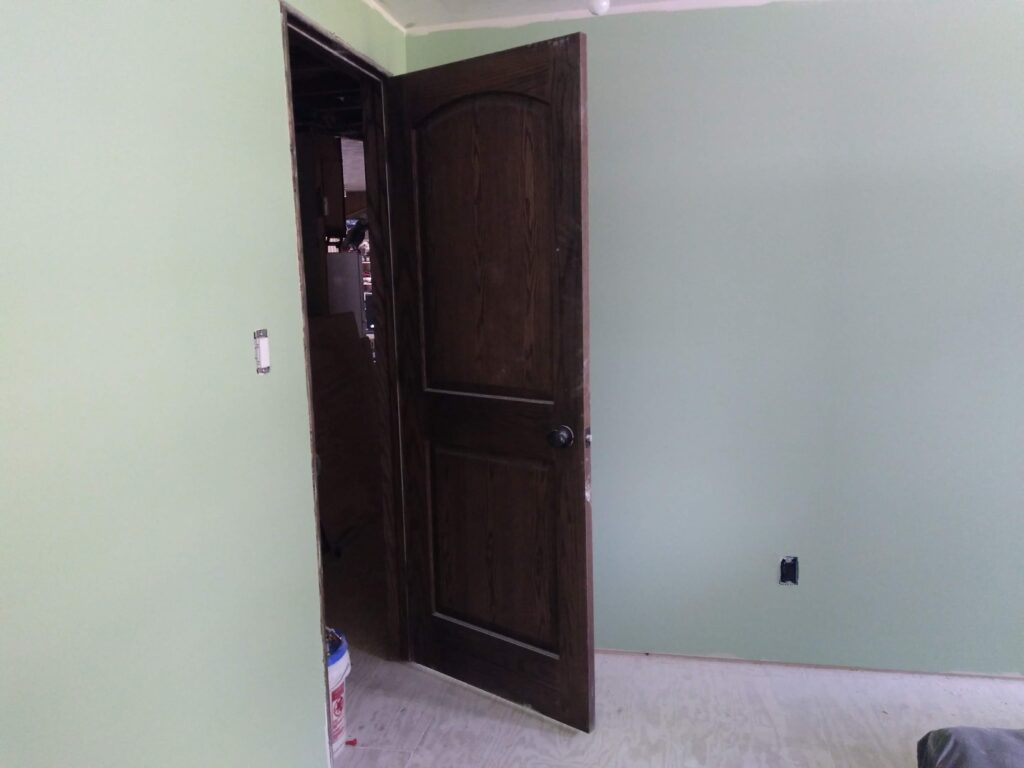 Stay tuned for more before/after photos, and I'm always happy to answer questions about the process!